Keith Rosier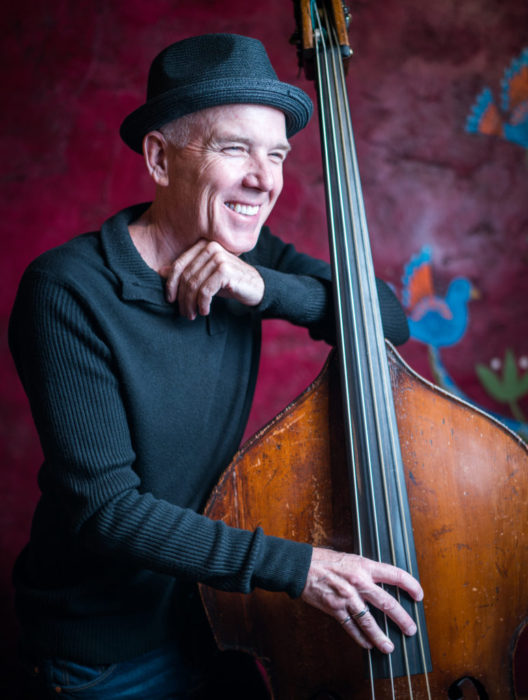 Keith Rosier (yes, his last name is French) was born in Orange, Texas. It's a small town right across the border from Louisiana.  That part of the U.S. is a fertile ground for music: Cajun, country, blues, playing in honky-tonks and Moose Lodges; you'll hear almost any kind of music in these rough bars. This is where Keith grew up.
When he was ten years old he somehow got a bass.  His grandma played guitar and he asked her if she'd teach him bass. She said she didn't know how, but if he sat down next to her and watched, he'd learn; and he did! He worked in so many honky-tonks by the time he was thirteen he had enough money to buy a car before he even had a license to drive!
He was also very active in all the track & field sports in high school. He won a couple of ribbons and trophies. As soon as track was over after school, he'd high tail it over to one of his gigs at the local bars and honky-tonks.
When he turned nineteen, he decided to move to Los Angeles to become a rock star; like most musicians, right? He played with lots of bands when he got to town: Charlie Sexton, Vince Gill, Steve Gillette, Hoyt Axton, and Steve Earle, among others. On the bus with Hoyt's band, he'd play poker with Hoyt's mom Mae Axton, who, by the way, was the co-writer of Heartbreak Hotel.
He was in the house band at The Palomino for years, playing with all the great country singers. Keith has a great one liner: "I've played with everybody—once".
Somewhere along the line he found his way to Disneyland. We're real glad he did, because that's where he met John Plotnik in one of the many bluegrass bands that used to perform there. John introduced us to Keith.
Like all the other band members, Keith also plays on many record sessions, TV, movies and documentary soundtracks. He also travels a bit with other bands over the weekends then slides into home for The Brombies Monday night residency.
Keith's a handsome fellow, with a beautiful daughter named Madeleine. She is a gifted animator and artist who received a scholarship from LCAD (Laguna College of Art & Design). She's following in her dad's footsteps of being very talented.
We are very lucky that we met Keith! He's been playing bass with the Brombies now for about two years.